Satyandra K. Gupta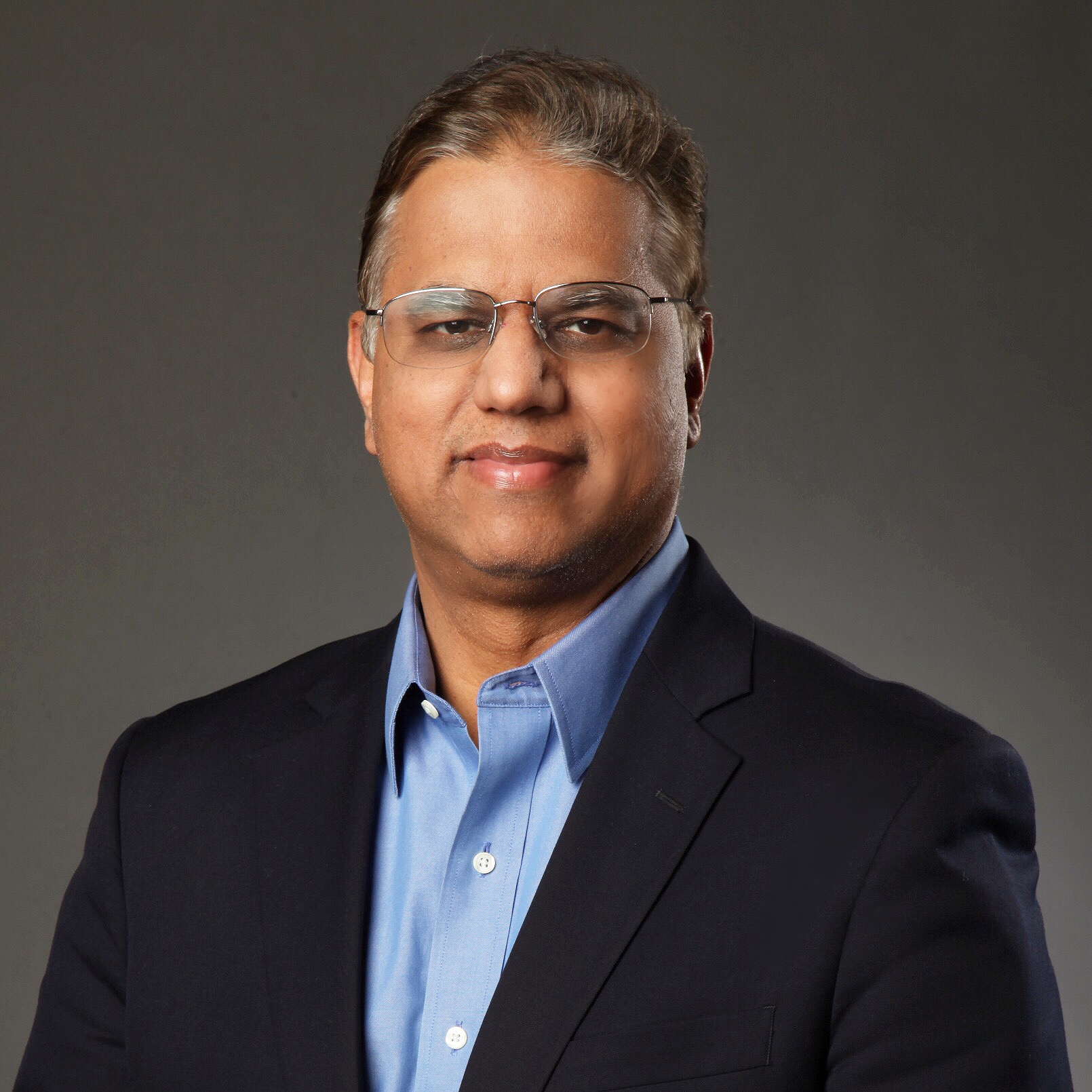 Smith International Professorship in Mechanical Engineering and Professor of Aerospace and Mechanical Engineering and Computer Science
Education
1994, Doctoral Degree, Mechanical Engineering, University of Maryland College Park
1989, Master's Degree, Production Engineering, Indian Institute of Technology-Delhi
1988, Bachelor's Degree, Mechanical Engineering, Indian Institute of Technology-Roorkee
Biography
---
Dr. Satyandra K. Gupta holds Smith International Professorship in the Aerospace and Mechanical Engineering Department and the Department of Computer Science and is the founding director of the Center for Advanced Manufacturing in the Viterbi School of Engineering at the University of Southern California. Prior to joining the University of Southern California, he was a Professor in the Department of Mechanical Engineering and the Institute for Systems Research at the University of Maryland. He was the founding director of the Maryland Robotics Center and the Advanced Manufacturing Laboratory at the University of Maryland. He also served as a Program Director for the National Robotics Initiative at the National Science Foundation from September 2012 to September 2014. Prior to joining the University of Maryland, he was a Research Scientist in the Robotics Institute at Carnegie Mellon University.

Dr. Gupta received a Bachelor of Engineering (B.E.) degree in Mechanical Engineering from the University of Roorkee (currently known as the Indian Institute of Technology, Roorkee) in 1988. He received a Gold Medal for securing the first rank in his B.E. class (1988) and a Gold Medal for the best Engineering Design Project (1988). He received a Master of Technology (M. Tech.) in Production Engineering from the Indian Institute of Technology, Delhi in 1989. He received a Ph.D. in Mechanical Engineering from the University of Maryland at College Park in 1994. During his Ph.D. study, he was awarded a Graduate School Fellowship.

Dr. Gupta's research interests are physics-informed artificial intelligence, computational foundations for decision making, and human-centered automation. He works on applications related to Computer-Aided Design, Manufacturing Automation, and Robotics. He is well-known for the following five notable contributions. First, he holds a US Patent titled Apparatus and Method for Multi-Purpose Setup Planning for Sheet Metal Bending Operations. This patent was used by Japanese machine tool manufacturer Amada to develop automated process planning software for robotic pressbrakes. This software has been widely used in the sheet metal industry. Second, his group has developed In-Mold Assembly process for realizing geometrically complex heterogeneous structures in a cost-effective manner. This process has been used for realizing several novel bio-inspired design concepts. Third, his group has developed an automated optical micro manipulation system called Optical Hand. This technology has significantly reduced the time needed to conduct experiments and minimize damage to cells. Fourth, his group has developed Robo Raven, the first robotic bird capable of flying outdoor using independent wing control and performing aerobatic maneuvers. Finally, his group developed RoboSAM, the first smart robotic assistant in high mix manufacturing applications. GrayMatter Robotics, a company formed by his Ph.D. students has commercialized robotic sanding and finishing cell solution for high mix manufacturing applications. He has authored more than four hundred articles in journals, conference proceedings, and book chapters. He has delivered more than one hundred and fifty invited seminars and lectures.

Dr Gupta is a fellow of the American Society of Mechanical Engineers (ASME), Institute of Electrical and Electronics Engineers (IEEE), Society of Manufacturing Engineers (SME), and Solid Modeling Association (SMA). He serves as the editor-in-chief of the ASME Journal of Computing and Information Science in Engineering. Dr. Gupta has received numerous honors and awards for his contributions to the scientific community. Representative examples include: the Young Investigator Award from the Office of Naval Research in 2000, Robert W. Galvin Outstanding Young Manufacturing Engineer Award from the Society of Manufacturing Engineers in 2001, CAREER Award from the National Science Foundation in 2001, Presidential Early Career Award for Scientists and Engineers (PECASE) in 2001, Invention of the Year Award at the University of Maryland in 2007, Kos Ishii-Toshiba Award from ASME in 2011, Excellence in Research Award from ASME Computers and Information in Engineering Division in 2013, Distinguished Alumnus Award from Indian Institute of Technology, Roorkee in 2014, and ASME Design Automation Award in 2021. He was named "The 20 most influential professors in smart manufacturing" by Smart Manufacturing Magazine in June 2020. He was given Use-Inspired Research Award by Viterbi School of Engineering in 2021 for creating solutions that are addressing US aerospace and defense industry's needs in the advanced manufacturing area. He has also received ten best paper awards at international conferences.

Dr. Gupta's work has received significant attention from the media. His work has been covered by Economist, Forbes, Huffington Post, Baltimore Sun, LA Times, LA Business Journal, Audubon Magazine, Mechanical Engineering Magazine, Science News, and Smithsonian Magazine.


Research Summary
---
Prof. Gupta is interested in manufacturing automation and robotics. His current research has two major themes. The first theme is focused on making fundamental advances in the robotics area to enable deployment of robots on high-mix manufacturing applications. His group is developing a hybrid assembly cell where humans and robots can safely and efficiently collaborate to perform mechanical assembly tasks. This new assembly method is enabled by new real time planning and perception algorithms developed by his group. It enables leveraging complementary strengths of humans and robots in assembly tasks. His group is also making advances in a new manufacturing process called in-mold assembly by integrating customized robots inside the mold to eliminate post-molding assembly operations. Material is assembled in the liquid form during the in-mold assembly process, and hence articulated multifunctional structures that would have been otherwise impossible to realize can be made using this new process.

The second theme of Prof. Gupta's research is focused on exploiting advances in manufacturing processes to design and manufacture novel robots. His group has utilized in-mold assembly and additive manufacturing processes to realize robotic birds. The use of new manufacturing processes enabled his group to significantly reduce the weight of the structural components and realize a platform called Robo Raven, which uses independent wing control to perform aerobatics and is able to harvest solar energy using multi-functional wings. His group has also investigated how to use 3D printing to realize a robot that uses limbless locomotion. The current version of robot is able to achieve high speed by utilizing exaggerated rectilinear gait enabled by a novel 3D printed parallel mechanism.


Awards
---
2021 ASME Design Automation Award
2021 Solid Modeling Association (SMA) Fellow, Solid Modeling Association (SMA)
2020 IEEE Fellow, IEEE
2020 Society of Manufacturing Engineers (SME) Fellow, Society of Manufacturing Engineers (SME)
2014 Indian Institute of Technology, Roorkee Distinguished Alumnus Award
2013 ASME Computers and Information in Engineering Division's Excellence in Research Award
2013 ASME Computers and Information in Engineering Conference Computer Aided Product and Process Development Technical Committee's Prakash Krishnaswami Best Paper Award
2012 ASME Computers and Information in Engineering Conference Best Paper Award
2012 International Conference on Climbing and Walking Robots and the Support Technologies for Mobile Machines Finalist for Best Paper
2012 Computer Aided Design Journal Most Cited Paper Award
2011 American Society for Mechanical Engineers (ASME) Design for Manufacturing and the Life Cycle Committee Kos Ishii-Toshiba Award
2010 ASME Mechanism and Robotics Conference Compliant Mechanism Application Award
2009 Bioinspiration & Biomimetics Highlights
2007 University of Maryland Invention of the Year Award in Physical Science Category
2007 University of Maryland Finalist, Invention of the Year Award in Information Science Category
2007 American Society of Mechanical Engineers (ASME) Fellow, American Society of Mechanical Engineers (ASME)
2006 ASME Computers and Information in Engineering Conference Best Paper Award
2006 Science Spectrum Magazine Trailblazer Award
2003 University of Maryland Business Plan Competition
2002 National Academy of Engineering Selected to Attend Frontiers in Engineering Symposium
2001 Presidential Early Career Award for Scientists and Engineers
2001 CAREER Award National Science Foundation
2001 Society of Manufacturing Engineers Robert W. Galvin Outstanding Young Manufacturing Engineer Award
2001 Institute for Systems Research Outstanding Systems Engineering Faculty Award
2001 Literati Club Highly Commended Award
2000 Office of Naval Research Young Investigator Award
1999 ASME Design for Manufacturing Conference Best Paper Award
1994 ASME Computers in Engineering Conference Best Paper Award in the area of Artificial Intelligence and Feature-Based Design and Manufacturing
1994 Institute for Systems Research Outstanding Systems Engineering Graduate Student Award
1988 University of Roorkee Gold Medal for First Rank in Bachelor of Engineering in Mechanical Engineering
1988 University of Roorkee Gold Medal for the Best Engineering Design Project
1988 Science and Technology Entrepreneurship Park, First Prize, Roorkee Chapter Project Competition
Appointments
Dir-Center, Center for Advance Manufacturing
Assoc Chair, Department of Aerospace and Mechanical Engineering
Aerospace and Mechanical Engineering
Computer Science
Office
OHE 400D
Olin Hall of Engineering
3650 McClintock Ave., Los Angeles, CA 90089
USC Mail Code: 1453
Contact Information
(213) 740-0491
guptask@usc.edu
Links