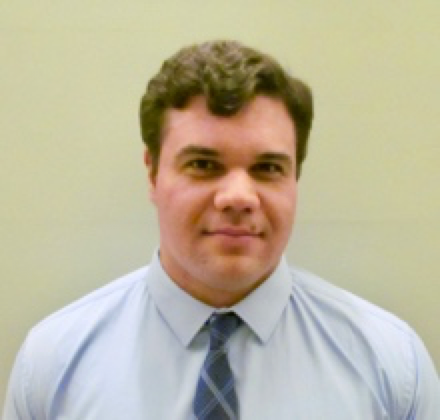 Constantine Sideris
Andrew and Erna Viterbi Early Career Chair and Assistant Professor of Electrical and Computer Engineering
Education
Doctoral Degree, Electrical Engineering, California Institute of Technology
Master's Degree, Electrical Engineering, California Institute of Technology
Bachelor's Degree, Electrical Engineering, California Institute of Technology
Biography
Constantine Sideris is an Assistant Professor of Electrical Engineering at the University of Southern California (USC). He received the B.S., M.S., and PhD degrees with honors from the California Institute of Technology in 2010, 2011, and 2017 respectively. He was a visiting scholar at the UC Berkeley Wireless Research Center (BWRC) from 2013 to 2014. He was a lecturer in the Electrical Engineering department for Caltech's popular machine learning project course in 2017.

Dr. Sideris was a recipient of an NSF graduate research fellowship in 2010, the Analog Devices Outstanding Student Designer Award in 2012, and the Caltech Leadership Award in 2017. He was a postdoctoral fellow in the departments of Electrical Engineering and Computing and Mathematical Sciences at Caltech from January 2017 to August 2018.

His research interests include analog and RF integrated circuits and computational electromagnetics for biomedical applications, wireless communications, and silicon photonics.


Research Summary
Analog/RF integrated circuits, biosensors, biomedical devices, computational electromagnetics, silicon photonics


Appointments
Ming Hsieh Department of Electrical and Computer Engineering - Systems
Office
EEB 328
Hughes Aircraft Electrical Engineering Center
3740 McClintock Ave., Los Angeles, CA 90089
USC Mail Code: 2563
Contact Information
Links