Ananya Renuka Balakrishna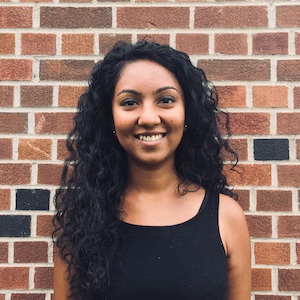 WiSE Gabilan Assistant Professor and Assistant Professor of Aerospace and Mechanical Engineering
Education
Doctoral Degree, Solid Mechanics and Materials Engineering, Oxford University
Bachelor's Degree, National Institute of Technology




Biography
---
Ananya Renuka Balakrishna joined the Department of Aerospace and Mechanical Engineering at USC as an Assistant Professor in Fall 2020. Prior to joining USC, she pursued postdoctoral research as a Lindemann Fellow at MIT (Department of Materials Science), and at the University of Minnesota (Aerospace Engineering and Mechanics). Ananya received her PhD in Solid Mechanics and Materials Engineering from the University of Oxford. Broadly, her research focuses on developing mathematical models to investigate the links between material instabilities, microstructures and properties in energy-storage and functional materials.


Research Summary
---
Professor Renuka Balakrishna's research group will use a combination of solid mechanics, materials science, and mathematical modeling to investigate how microstructures evolve in materials, and how we can engineer microstructural patterns to enhance material properties. In this group, members will develop physics-based models and pursue bench-top experiments to solve open problems in a wide range of materials used in batteries, memory devices and energy harvesters. Our theoretical studies will provide insights into fundamental material behavior that guides the development of the next-generation energy-storage and energy-conversion materials.


Awards
---
2020 Provost's Assistant Professor Fellowsip
2019 WiSE Gabilan Assistant Professorship
2016 Lindemann Postdoctoral Fellowship
2015 British Federation of Women Graduates Award
2014 Falling Walls London Lab Winner
2012 Felix Graduate Scholarship
2012 Cambridge International and Commonwealth Trust (Honorary scholar)
2011 DAAD WISE Research Fellowship
Appointments
Aerospace and Mechanical Engineering
Office
Ananya Renuka Balakrishna has not listed an office location.
Contact Information
Links