Joshua Yang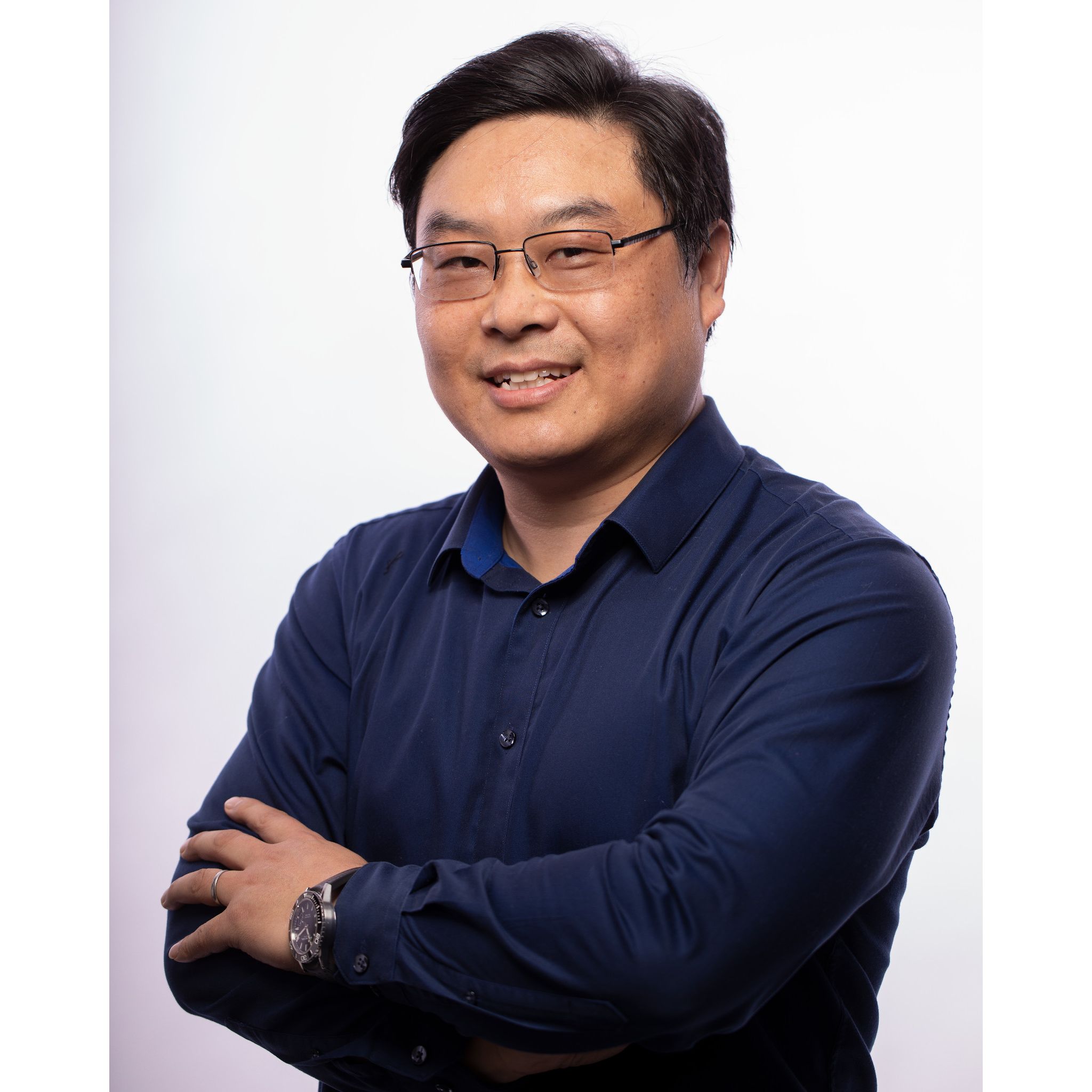 Professor of Electrical and Computer Engineering
Education
2007, Doctoral Degree, University of Wisconsin - Madison
2003, Master's Degree, University of Wisconsin - Madison
1997, Bachelor's Degree, Southeast University
Biography
---
J. Joshua Yang joined the Department of Electrical and Computer Engineering at the University of Southern California in the Fall of 2020. He was a professor of the ECE department at the University of Massachusetts Amherst between 2015 and 2020. He spent about 8 years at HP Labs between 2007 and 2015, leading an emerging materials and devices team for memory and computing. His current research interest is Post-CMOS hardware for neuromorphic computing, machine learning and artificial intelligence. He holds 118 granted and about 60 pending US Patents, among which two patents on MRAM were licensed by a world leading semiconductor company, the patents on RRAM were transferred to memory manufacturers and national Labs for product development, and the patents on neuromorphic computing led to a fast-growing startup company recently.

He was the chair of the 8th IEEE Nanotechnology SFBA Council Symposium on "Emerging Non-volatile Memory Technologies" and also the chair of the 10th symposium on "The Promise and Progress of Nanotech Enabled 2D Devices and Materials". He was a co-chair of the RRAM session of IEDM 2014. He has guest-edited 8 journal special issues on Memory or unconventional computing. He serves on a number of Advisory Boards of international journals and conferences, such as ADVANCED INTELLIGENT SYSTEMS (Wiley), ADVANCED MATERIALS TECHNOLOGIES (Wiley), SMALL STRUCTURE (Wiley) and THE INTERNATIONAL CONFERENCE ON ELECTROCERAMICS etc. He is the Founder Chair of the IEEE Neuromorphic Computing Technical Committee, a recipient of the Powell Faculty Research Award, and a recipient of UMass distinguished faculty lecturer and UMass Chancellor's Medal, the highest honor of UMass. He was named as a Spotlight Scholar of UMass Amherst in 2017. He is a Clarivate™ Highly Cited Researcher in the field of Cross-Field. He was elected to the IEEE Fellow for contributions in resistive switching materials and devices for memory and neuromorphic computing.


Research Summary
---
Post-CMOS materials and devices to enable non von Neumann hardware, architecture and algorithms.
Current projects include:
1. Neuromorphic / Synaptic computing using memristive devices with diffusion dynamics to implement neuroscience principles;
2. Hardware accelerators to efficiently implement Artificial Intelligence and Machine Learning using analog resistive switching devices;
3. High performance Non-volatile memories using emerging materials and devices.


Appointments
Ming Hsieh Department of Electrical and Computer Engineering - Electrophysics
Office
PHE 608
Charles Lee Powell Hall
3737 Watt Way, Los Angeles, CA 90089
USC Mail Code: 2560
Contact Information
(213) 740-4709
jjoshuay@usc.edu
Links