5th Annual Ming Hsieh Department of Electrical Engineering Research Festival
Hosted by the Ming Hsieh Institute
The Ming Hsieh Institute annually hosts the Ming Hsieh Department of Electrical Engineering Research Festival. Over 100 undergraduate and graduate students present their research through poster sessions, demonstrations and oral presentations at the event. The Research Festival is a day-long festival that welcomes the entire USC Viterbi community, alumni and engineering industry representatives.
2014 EE Research Festival from Ming Hsieh Institute on Vimeo.
Poster Session 1
Best Poster: Matthew Clark
Efficient Resource Scheduling for an LTE Network in Shared Spectrum
Honorable Mention: Chitresh Bhushan
INVERSION: a robust method for co-registration of T1 and diffusion weighted MRI images
Honorable Mention: Sandeep N.C.
Language-Based Generative Modeling of Human Behavior
Honorable Mention: Suvil Deora
Harnessing Non-Uniform Transmit Power Levels for Improved Sequence Based Localization
Honorable Mention: Antonios Michaloliakos
Performance modeling of Next-Generation Wifi networks
Poster Session 2
Best Poster: Kunal Datta
Watt-Level mm-Wave Digital Wireless Transmitters
Honorable Mention: Sushil Subramanian
Reconfigurable, Blocker Resilient Analog-to-Digital Converters
Honorable Mention: Jan Florjanczyk
Algebraic structures of linearly controlled Hamiltonians and continuous measurements
Honorable Mention: Mark Harrison
Fiber-based polarimetric stress sensor for measuring the Young's modulus of biomaterials
Honorable Mention: Ahmad Abbas
Graphene Nanoribbons for Electronic and Sensing Applications
Honorable Mention: Jihan Chen
Electrically-driven Carbon Nanotube Signal Photon Emitters
Pitch
Best Pitch: Agnelo Silva
Theory and Design of Magnetic Induction-Based Wireless Underground Sensor Networks
Honorable Mention: Yan Yan
High capacity mm-wave communications with orbital angular momentum multiplexing
Location
University of Southern California
Gerontology Patio and EEB 132
Los Angeles, CA 90089-0191
8:30am – 5:30pm
Event Program
| | | |
| --- | --- | --- |
| Time | Event | Location |
| 8:30a-9:30a | Check In & Welcome | Gerontology Patio |
| 9:30a-11:00a | Poster Session 1: Signal Processing, Communications, Controls, Networks | Gerontology Patio |
| 11:00a-12:00p | Graduating Ph.D Research Overview | EEB 132 |
| 12:00p-1:00p | Lunch | Gerontology Patio |
| 1:00p-2:30p | Poster Session 2: VLSI, Photonics, Nano-Science, Nano-Technology, and Micro-Electro-Mechanical Systems, Integrated Circuits and Systems, Energy, Controls, Communications, Bio-electronics and Bio-Optics, Architecture, Applied Electromagnetics | Gerontology Patio |
| 2:30p-4:30p | EE Pioneer Series: Sol Golomb in Conversation with Alexander Sawchuk | EEB 132 |
| 4:30p-5:30p | Award Ceremony & Reception | Gerontology Patio |
Please RSVP Here for the 5th Annual Electrical Engineering Research Festival
Interested in presenting a poster, pitch, or demo? Please sign up here.
Presenters

Ahmad Abbas
Poster title: Graphene Nanoribbons for Electronic and Sensing Applications
Category: Nano-Science, nano-Technology, and Micro-Electro-Mechanical Systems
Advisor: Chongwu Zhou
Expected Ph.D. graduation: Summer 2016
aabbas@usc.edu

Ruzbeh Akbar
Poster title: A Model Based Radiometer Disaggregation Technique Using Radar
Category: Applied Electromagnetics
Advisor: Mahta Moghaddam
Expected Ph.D. graduation: Spring 2015
rakbar@usc.edu

P. Duke Anderson
Poster title: Optimizing Emission in Nanorod Arrays through Quasi-Aperiodic Inverse Design
Category: Photonics
Advisor: Michelle L. Povinelli
Expected Ph.D. graduation: Spring 2015
pdanders@usc.edu

Weng Chon Ao
Poster title: Distributed Caching and Femto Base Station Cooperation for Fast Content Delivery
Category: Networks
Advisor: Kostantinos Psounis
Expected Ph.D. graduation: Unknown
wao@usc.edu

Shermin Arab
Poster title: Plasmonic Effects of Metal Nanoparticles on 2D Transition Metal Dichalcogenides
Category: Nano-Science, nano-Technology, and Micro-Electro-Mechanical Systems
Advisor: Steve Cronin
Expected Ph.D. graduation: Spring 2015
arab@usc.edu

Navid Azizan
Poster title: Viral Information Dissemination on Complex Networks
Category: Networks
Advisor: Bhaskar Krishnamachari
Expected Ph.D. graduation: Spring 2018
azizanru@usc.edu

Saeid Barzegarjalali
Poster title: A neuromimetic circuit demonstrating schizophrenic hallucinations
Category: Bio-Electronics and Bio-Optics
Advisor: Alice Parker
Expected Ph.D. graduation: Fall 2015
sbarzega@usc.edu

Alireza Shafaei Bejestan
Poster title: Design Optimization of Deeply-Scaled FinFET-based SRAM Cells under Process Variations
Category: VLSI
Advisor: Massoud Pedram
Expected Ph.D. graduation: Spring 2016
shafaeib@usc.edu

Sajjad Beygi
Poster title: Nested Sparse Approximation: Structured Estimation of V2V Channels Using Geometry-Based Stochastic Channel Model
Category: Communications
Advisor: Urbashi Mitra
Expected Ph.D. graduation: Fall 2016
beygihar@usc.edu

Chitresh Bhushan
Poster title: INVERSION: a robust method for co-registration of T1 and diffusion weighted MRI images
Category: Signal Processing
Advisor: Richard M. Leahy
Expected Ph.D. graduation: Spring 2015
cbhushan@usc.edu

Roshni Biswas
Poster title: Non-linear power shaping meta-surfaces
Category: Photonics
Advisor: Michelle L. Povinelli
Expected Ph.D. graduation: Fall 2015
rbiswas@usc.edu

Sachin Chachada
Poster title: Environmental Sound Recognition using Para-Boost Multiclassifier System (PB-MCS)
Category: Signal Processing
Advisor: C.-C. Jay Kuo
Expected Ph.D. graduation: Unknown
chachada@usc.edu

Chen Chen
Poster title: Large-Scale indoor/outdoor scene classification via Expert Decision Fusion
Category: Signal Processing
Advisor: C.-C. Jay Kuo
Expected Ph.D. graduation: Unknown
ohyline@gmail.com

Liang Chen
Poster title: Synthesis and chemical sensing application of two-dimensional transition metal dichalcogenides materials
Category: Nano-Science, nano-Technology, and Micro-Electro-Mechanical Systems
Advisor: Chongwu Zhou
Expected Ph.D. graduation: Spring 2017
chen83@usc.edu

Haitian Chen
Poster title: Large-scale complementary macroelectronics using hybrid integration of carbon nanotubes and IGZO thin-film transistors
Category: Nano-Science, nano-Technology, and Micro-Electro-Mechanical Systems
Advisor: Chongwu Zhou
Expected Ph.D. graduation: Fall 2014
haitianc@usc.edu

Run Chen
Poster title: Reconfigurable Receivers Capable of Supporting Carrier Aggregation
Category: Integrated Circuits and Systems
Advisor: Hossein Hashemi
Expected Ph.D. graduation: Spring 2015
runchen@usc.edu

Jihan Chen
Poster title: Electrically-driven Carbon Nanotube Single Photon Emitters
Category: Nano-Science, nano-Technology, and Micro-Electro-Mechanical Systems
Advisor: Steve Cronin
Expected Ph.D. graduation: Spring 2019
jihanche@usc.edu

Weiyi Chen
Poster title: Minimum Field Strength Requirements in MRI
Category: Signal Processing
Advisor: Krishna Nayak
Expected Ph.D. graduation: Spring 2019
weiyic@usc.edu

Guanbo Chen
Pitch title: TBA
Category: Applied Electromagnetics
Advisor: Mahta Moghaddam
Expected Ph.D. graduation: Fall 2015
weiyic@usc.edu

Sunav Choudhary
Pitch title: Active Target Detection over Bilinear Fields
Category: Signal Processing
Advisor: Mahta Moghaddam
Expected Ph.D. graduation: Fall 2015
sunavcho@usc.edu

Matthew Clark
Poster title: Efficient Resource Scheduling for an LTE Network in Shared Spectrum
Category: Communications
Advisor: Kostantinos Psounis
Expected Ph.D. graduation: Fall 2016
clarkma@usc.edu

Kunal Datta
Poster title: Watt-Level mm-Wave Digital Wireless Transmitters
Category: Integrated Circuits and Systems
Advisor: Hosssein Hashemi
Expected Ph.D. graduation: Fall 2015
kdatta@usc.edu

Suvil Deora
Poster title: Harnessing Non-Uniform Transmit Power Levels for Improved Sequence Based Localization
Category: Networks
Advisor: Bhaskar Krishnamachari
Expected Ph.D. graduation: Spring 2015
deora@usc.edu

Aditya Deshpande
Poster title: Approaches on Improving Energy Efficiency in the Processor/Memory Hierarchy
Category: Architecture
Advisor: Jeffrey Draper
Expected Ph.D. graduation: Fall 2015
amdeshpa@usc.edu

Jan Florjanczyk
Poster title: Algebraic structures of linearly controlled Hamiltonians and continuous measurements
Category: Communications
Advisor: Todd A. Brun
Expected Ph.D. graduation: Spring 2016
florjanc@usc.edu

Xiang Fu
Poster title: Hierarchical Supervoxel Graph for Interactive Video Object Representation and Segmentation
Category: Signal Processing
Advisor: C.-C. Jay Kuo
Expected Ph.D. graduation: Summer 2015
xiangfu@usc.edu

Mahboobeh Ghorbani
Poster title: A cyber-physical system approach for artificial pancreas design
Category: Controls
Advisor: Paul Bogdan
Expected Ph.D. graduation: Summer 2016
mahboobg@usc.edu

Pradipta Ghosh
Poster title: RiverSwarm: Topology-Aware Distributed Planning for Obstacle Encirclement in Connected Robotic Swarms
Category: Networks
Advisor: Bhaskar Krishnamachari
Expected Ph.D. graduation: Spring 2017
pradiptg@usc.edu

James Gibson
Poster title: Multiple Instance Learning for Behavioral Coding
Category: Signal Processing
Advisor: Shrikanth Narayanan
Expected Ph.D. graduation: Spring 2016
jjgibson@usc.edu

Ankush Goel
Poster title: Reconfigurable Front-end Design for Frequency Division Duplex Wireless Communication Systems
Category: Integrated Circuits and Systems
Postdoc - Not Eligible for Judging
ankushgo@usc.edu

Yi Guo
Poster title: Model-based direct estimation of Ktrans in DCE MRI
Category: Signal Processing
Advisor: Krishna Nayak
Expected Ph.D. graduation: Spring 2017
yiguo@usc.edu

Mark Harrison
Poster title: Fiber-based polarimetric stress sensor for measuring the Young's modulus of biomaterials
Category: Bio-Electronics and Bio-Optics
Advisor: Andrea Armani
Expected Ph.D. graduation: Spring 2015
mark.harrison@usc.edu

Kung-Chuan Hsu
Poster title: Quantum-Jump Continuous-Time Quantum Error-Correction
Category: Communications
Advisor: Todd A. Brun
Expected Ph.D. graduation: Spring 2016
kungchuh@usc.edu

Pei-Lan Hsu
Poster title: Experimental Demonstration of Nanosecond-Accuracy Wireless Network Synchronization
Category: Architecture
Advisor: Andreas Molisch, Hossein Hashemi
Expected Ph.D. graduation: Unknown
peilanhs@usc.edu

Sudeng Hu
Poster title: New Distortion/Content Dependent Quality Metric
Category: Signal Processing
Advisor: C.-C. Jay Kuo
Expected Ph.D. graduation: Fall 2015
sudenghu@usc.edu

Qin Huang
Poster title: Detection and Removal of 'False Contour' Artifacts in HEVC-compressed Images and Videos
Category: Signal Processing
Advisor: C.-C. Jay Kuo
Expected Ph.D. graduation: Spring 2019
qinhuang@usc.edu

Kuan-Wen Huang
Poster title: Waveform Design for Joint Radar-Communication System
Category: Communications
Advisor: Urbashi Mitra
Expected Ph.D. graduation: Spring 2018
kuanwenh@usc.edu

CheWei Huang
Poster title: Unsupervised Speaker Diarization Using Riemannian Manifold Clustering
Category: Signal Processing
Advisor: Shrikanth Narayanan
Expected Ph.D. graduation: Fall 2017
cheweihu@usc.edu

Alireza Imani
Poster title: Wideband frequency synthesis for next generation mmwave SDR
Category: Integrated Circuits and Systems
Advisor: Hossein Hashemi
Expected Ph.D. graduation: Fall 2015
imani@usc.edu

Nachikethas A. Jagadeesan
Poster title: A Secure Computation Framework for SDNs
Category: Networks
Advisor: Bhaskar Krishnamachari
Expected Ph.D. graduation: Fall 2016
nanantha@usc.edu

Masoud Moshref Javadi
Poster title: Fine-grained Service Dependency Detection in Data Centers
Category: Networks
Advisor: Ramesh Govindan
Expected Ph.D. graduation: Spring 2015
moshrefj@usc.edu

Ahsan Javed
Poster title: Motion correction facilitates the automation of cardiac ASL perfusion imaging
Category: Signal Processing
Advisor: Krishna Nayak
Expected Ph.D. graduation: Spring 2017
ahsanjav@usc.edu

Jiun-Yu Kao
Poster title: Graph-based Approach for Motion Capture Data Representation and Analysis
Category: Signal Processing
Advisor: Antonio Ortega
Expected Ph.D. graduation: Spring 2017
jiunyuka@usc.edu

Yi-Hsuan Kao
Poster title: MABSTA: Multi-armed Bandit on Sequential Task Assignment Problem
Category: Networks
Advisor: Bhaskar Krishnamachari
Expected Ph.D. graduation: Spring 2016
yihsuank@usc.edu

Jangwon Kim
Poster title: Active or passive controls for emotion encoding? Simulation of non-critical articulatory movements using critical movements in emotional speech
Category: Signal Processing
Advisor: Shrikanth Narayanan
Expected Ph.D. graduation: Spring 2015
jangwon@usc.edu

Naveen Kumar
Poster title: A discriminative maximum entropy model for reliability in classification
Category: Signal Processing
Advisor: Shrikanth Narayanan
Expected Ph.D. graduation: Fall 2015
komathnk@usc.edu

Sanmukh Kuppannagari
Poster title: Efficient Design Space Exploration for Energy and Latency Metrics of FPGA Designs
Category: Energy
Advisor: Viktor K. Prasanna
Expected Ph.D. graduation: Summer 2018
kuppanna@usc.edu

Joe Yuchieh Lin
Poster title: MCL-V: A streaming video quality assessment database
Category: Signal Processing
Advisor: C.-C. Jay Kuo
Expected Ph.D. graduation: Summer 2014
lin650@usc.edu

Sajan Lingala
Poster title: High spatial, temporal resolution multi-slice real time MRI of speech
Category: Bio-Electronics and Bio-Optics
Postdoc - Not Eligible for Judging
lingala@usc.edu

He Liu
Poster title: Full color reflective display based on nanotechnology
Category: Nano-Science, nano-Technology, and Micro-Electro-Mechanical Systems
Advisor: Wei Wu
Expected Ph.D. graduation: Spring 2016
heliu@usc.edu

Parisa Mansourifard
Poster title: Sequence Based Tracking of Continuous Markovian Random Processes with Asymmetric Cost and Observation
Category: Controls
Advisor: Bhaskar Krishnamachari
Expected Ph.D. graduation: Fall 2015
parisama@usc.edu

Antonios Michaloliakos
Poster title: Performance modeling of Next-Generation WiFi Networks
Category: Networks
Advisor: Kostantinos Psounis
Expected Ph.D. graduation: Fall 2015
michalol@usc.edu

Erick Moen
Poster title: Detecting Subtle Plasma Membrane Perturbation in Living Cells Using Second Harmonic Generation Imaging
Category: Bio-Electronics and Bio-Optics
Advisor: Martin Gundersen
Expected Ph.D. graduation: Fall 2015
emoen@usc.edu

Keyvan Rezaei Moghadam
Poster title: Close to Optimal Helper Selection in Intermittently Connected Mobile Networks
Category: Networks
Advisor: Bhaskar Krishnamachari
Expected Ph.D. graduation: Winter 2016
rezaeimo@usc.edu

Sandeep N.C.
Poster title: Language-Based Generative Modeling of Human Behavior
Category: Signal Processing
Advisor: Panayiotis Georgiou
Expected Ph.D. graduation: Fall 2018
nallanch@usc.edu

Md Nasir
Poster title: Redundancy Analysis of Behavioral Coding for Couples Therapy and Improved Estimation of Behavior from Noisy Annotations
Category: Signal Processing
Advisor: Shri Narayanan, Panayiotis Georgiou
Expected Ph.D. graduation: Fall 2018
mdnasir@usc.edu

Gopi Neela
Poster title: Modeling the Impact of TSVs on Average Wire Length in 3DICs using a Tier-Level Hierarchical Approach
Category: VLSI
Advisor: Jeffrey Draper
Expected Ph.D. graduation: Fall 2014
gneela@usc.edu

Quynh Nguyen
Poster title: Computing encounter distributions of multiple random walkers
Category: Networks
Advisor: Bhaskar Krishnamachari
Expected Ph.D. graduation: Fall 2016
quynhngu@usc.edu

Pavlos Papadopoulos
Poster title: Supervised Signal-To-Noise Ratio Estimation of Speech Signals
Category: Signal Processing
Advisor: Shrikanth Narayanan
Expected Ph.D. graduation: Spring 2016
ppapadop@usc.edu

Nirakar Poudel
Poster title: Study of Thermal Transport across 2D materials
Category: Applied Electromagnetics
Advisor: Steve Cronin
Expected Ph.D. graduation: Spring 2018
nirakar.poudel@gmail.com

Yuzhuo Ren
Poster title: Vanishing Point Existence Detection and Location Estimation
Category: Signal Processing
Advisor: C.-C. Jay Kuo
Expected Ph.D. graduation: Unknown
yuzhuore@usc.edu

Susan Schober
Poster title: High Performance, Low Power Phase Locked Loop Design Techniques for Sub-µm Technologies
Category: Integrated Circuits and Systems
Advisor: John Choma
Expected Ph.D. graduation: Spring 2015
schober@usc.edu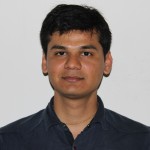 Pratik Shah
Poster title: Joint L1-L2 Regularization for Inverse Scattering
Category: Applied Electromagnetics
Advisor:
Expected Ph.D. graduation:
pratiks@usc.edu

Agnelo Silva
Pitch title: Theory and Design of Magnetic Induction-Based Wireless Underground Sensor Networks
Category: Applied Electromagnetics
Advisor: Mahta Moghaddam
Expected Ph.D. graduation: Spring 2015
agnelosi@usc.edu

Pedro Silva
Poster title: Efficient medium access protocols for the Internet of Things
Category: Networks
Advisor: Bhaskar Krishnamachari
Expected Ph.D. graduation: Spring 2017
pdasilva@usc.edu

Zisis Iason Skordilis
Poster title: Experimental evaluation of the constant tongue volume hypothesis
Category: Signal Processing
Advisor: Shrikanth Narayanan
Expected Ph.D. graduation: Spring 2018
skordili@usc.edu

Soheil Soltani
Poster title: Thermal Nonlinearity Analysis of Toroidal Microcavities
Category: Photonics
Advisor: Andrea Armani
Expected Ph.D. graduation: Spring 2016
soheilso@usc.edu

Sushil Subramanian
Poster title: Reconfigurable, Blocker Resilient Analog-to-Digital Converters
Category: Integrated Circuits and Systems
Advisor: Hossein Hashemi
Expected Ph.D. graduation: Spring 2016
sushilsu@usc.edu

Da Tong
Poster title: TBA
Category: Architecture
Advisor: Viktor K. Prasanna
Expected Ph.D. graduation: Spring 2018
datong@usc.edu

Ruchir Travadi
Poster title: Modified-prior i-Vector Estimation for Language Identification of Short Duration Utterances
Category: Signal Processing
Advisor: Shrikanth Narayanan
Expected Ph.D. graduation: Fall 2017
travadi@usc.edu

Divya Varadarajan
Poster title: Estimation of diffusion parameters from magnitude MR images
Category: Signal Processing
Advisor: Justin P. Halder
Expected Ph.D. graduation: Unknown
dvaradar@usc.edu

Colin Vaz
Poster title: Joint Filtering and Factorization for Recovering Latent Structure from Noisy Speech Data
Category: Signal Processing
Advisor: Shrikanth Narayanan
Expected Ph.D. graduation: Spring 2017
cvaz@usc.edu

Shangxing Wang
Poster title: Optimal Control for Epidemic Routing of Files with Different Priorities in DTNs
Category: Networks
Advisor: Bhaskar Krishnamachari
Expected Ph.D. graduation: Spring 2017
shangxiw@usc.edu

Yifei Wang
Poster title: Sub-5 nm Patterning Using Helium Ion Beam Lithography and Nanoimprint Lithography
Category: Nano-Science, nano-Technology, and Micro-Electro-Mechanical Systems
Advisor: Wei Wu
Expected Ph.D. graduation: Spring 2018
yifeiwan@usc.edu

Bo Xiao
Poster title: Modeling assessment of empathy using multimodal behavior signals
Category: Signal Processing
Advisor: Shrikanth Narayanan
Expected Ph.D. graduation: Fall 2015
boxiao@usc.edu

Yuankun Xue
Poster title: Efficient Network-on-Chip based Multi-core Platform for Hierarchical Parallel Genetic Algorithm
Category: Architecture
Advisor: Paul Bogdan
Expected Ph.D. graduation: Spring 2019
yuankunx@usc.edu

Yan Yan
Pitch title: High capacity mm-wave communications with orbital angular momentum multiplexing
Category: Communications
Advisor: Alan E. Willner
Expected Ph.D. graduation: Fall 2015
yanyan@usc.edu

Yuhan Yao
Poster title: High Contrast Gratings for Efficient Solar Energy Harvesting
Category: Nano-Science, nano-Technology, and Micro-Electro-Mechanical Systems
Advisor: Wei Wu
Expected Ph.D. graduation: Spring 2017
yuhanyao@usc.edu

Kun Yue
Poster title: Neuromorphic Modeling the Effects of Dopamine Uptake and Availability
Category: Bio-Electronics and Bio-Optics
Advisor: Alice Parker
Expected Ph.D. graduation: Fall 2018
kunyue@usc.edu

Yihang Zhang
Pitch title: Combined Variable Speed Limit and Lane Change Control for Highway Traffic
Category: Controls
Advisor: Petros Ioannou
Expected Ph.D. graduation: Spring 2017
yihangzh@usc.edu

Yanbo Zhao
Poster title: Adaptive Truck Signal Priority System
Category: Controls
Advisor: Petros Ioannou
Expected Ph.D. graduation: Spring 2016
yanbo.zhao@usc.edu

Yicong Zheng
Poster title: Fault-Tolerant Quantum Computation in Large-Block Quantum Codes
Category: Communications
Advisor: Todd A. Brun
Expected Ph.D. graduation: Spring 2015
yicongzh@usc.edu

Shijie Zhou
Poster title: High-Performance Traffic Classification on GPU
Category: Networks
Advisor: Viktor K. Prasanna
Expected Ph.D. graduation: Spring 2017
shijiezh@usc.edu

Yinghua Zhu
Poster title: GLACIER: GoLden Angle CartesIan Encoded Randomization
Category: Signal Processing
Advisor: Krishna Nayak
Expected Ph.D. graduation: Spring 2015
yinghuaz@usc.edu

Student presenters are updated every Friday
Presentation Guidelines and Templates - for registered student presenters
View registered attendees
4th Annual Research Festival
3rd Annual Research Festival
2nd Annual Research Festival
1st Annual Research Festival